Click the image above to view all sample files full-size.
| | |
| --- | --- |
| Description: | 20 photographic texture overlays |
| Delivery method: | Digital download |
| Compatible with: | All layer-based photo applications, including (but not limited to) Photoshop, Photoshop Elements, Affinity Photo, Luminar (2017/2018/4/AI/Neo), ON1 Photo RAW |
| Filetypes included: | JPEG, .png, .mplumpack, .ltc, .lnpc, .ONPreset, .cube |
Set of 20 High-Resolution Textures
This set of 20 beautiful, grungy and colorful textures will add color, contrast textured elements for that special touch to enhance your images. Each JPEG image measures 8000px wide, and also comes PNG format (PNG files are 4000px wide):
The JPEG format is a fully opaque texture, allowing you to add your own custom layer masking to hide and reveal whichever part of the image you like.

The PNG format has pre-added transparency, allowing you to quickly place your texture without completely affecting the center of your photo and without the need for layer masking.
This texture pack also includes easy-to-install ON1 Photo RAW and Luminar.
Included in your purchase are 20 unique textures, in both JPEG and transparent PNG format (a total of 40 image files). You will also receive documentation with instructions and tips on how to apply them to your images. The product will be delivered after purchase as to a downloadable .zip file.
This texture set includes the following textures:
Colored Sand, Death Valley, Earth from Above, Iceberg, Kaleidoscope, Light Beams, Lobster, Meltdown, Old Truck, Partly Cloudy, Polka Dot, Power Wash, Rainbow, Rusty, Sandpaper, Santa Cruz, Sierras, Waterway, Windswept, and Winter.
Customer Reviews
20 Mar 2019
Michael W.

United States
I recommend this product
Great textures
Nicolesy's textures are very good and easy to use
23 Nov 2018
Nicole L.

Canada
Painted Grunge Textures
Very interesting Textures. I applied some of them on flowers and landscapes photos and I like that very much. It's a good addition to the Textures that I already owned.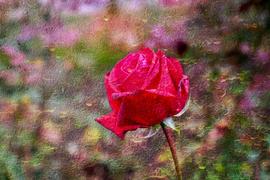 12 Dec 2017
John S.

United Kingdom
Interesting textures
These textures represent a varied and useful set of interesting texture. I will have fun using them in my images.