20 Develop Module Presets for Adobe® Lightroom® and Adobe Camera Raw
Do you want to improve your color edits in Lightroom with a single click? These presets are just the thing! Add a beautiful color-grading effect to your images with this brand-new preset pack by Nicolesy.
Features include:
Fully compatible with Lightroom CC, Lightroom Classic CC, and ACR
Customizable presets
World-class customer support
— Video instructions —
Installing and applying the Nicolesy Color Grading presets
— Written instructions —
Applying the Nicolesy Color Grading presets in Lightroom
STEP 01: Make basic edits to your photo
After installing the presets, you'll see them in the Presets panel on the left. (If you need help with installation, watch the video above.)
Before applying a preset, it's recommended that you first make the basic edits to your image in the Basic panel, such as white balance, exposure, and so on. The color grading presets will not affect any sliders in the Basic panel.
STEP 02: Apply the preset
Click the preset you want to apply. These presets work in Lightroom Classic, Lightroom mobile, or Adobe Camera Raw.
These presets only affect the Tone Curve panel, Color Grading panel, and Vignette (Effects panel).
The Nicolesy Color Grading presets work in Lightroom Classic, Adobe Camera Raw, and Lightroom (desktop and mobile).
STEP 03: Adjust the intensity
Reduce or intensify the effect with the Amount slider (located at the top of the Presets panel).
STEP 04: Want to start over?
This preset pack includes a "reset" preset, allowing you to reset adjustments created with this preset pack. This "reset" preset affects only the Tone Curve panel, Color Grading panel, and Vignette (Effects panel) (all other panels and sliders will be unaffected by the "reset" preset).
Frequently Asked Questions
Before-and-after examples
Customer Reviews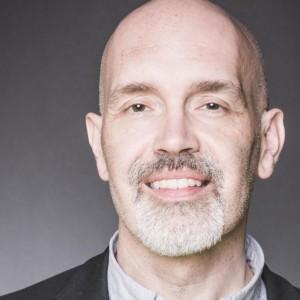 J
10 Aug 2023
Jon

Sweden
Excellent quick fix
I purchased these a few months back because I needed to colour grade a shoot for a customer on a really tight deadline. I spotted exactly what I was looking for and purchased immediately. It saved me a good hour's work, which I needed for other things. I've gone back to them and used one of them repeatedly for certain interior jobs and found that they are very easy to work with, deliver good consistent results and don't interfere with the other editing I need to do. The only thing I would have preferred is some kind of key word description in the names of the presets. I learned quickly that "13" was my go to, so added it to my favs in Lightroom. But I have often not got enough out of the others because I have to click through each preset to figure out what colour grade it is hitting. Either specify the colour combinations or use a descriptive word ("Cool", "Warm", etc) so it saves me time and I don't have to click through quite as much. But I'm just quibbling. It's a great addition to my catalogue of editing too.
13 Nov 2022
David J.

US
Color Grading
Nicole, I have used your color grading presets several times. I really like them. After making my edits, I use the presets to further enhance my photos. They are subtle which is why I like them. hope this helps.
12 Nov 2022
David V.

US
Icing on the cake
More often than not I find myself going to theses presets as a final touch to a photo. I am using them quite often now but that may change as their newness wears off. My only criticism would have been a better description of what each preset does rather than a number system. But on the whole I am quite pleased for sometimes this is just what the photo needs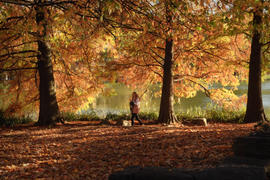 Thanks for the feedback! And I'm glad you are enjoying the presets!