| | |
| --- | --- |
| Description: | 20 photographic texture overlays and presets |
| Delivery method: | Digital download |
| Compatible with: | All photo applications that work with layers and LUT files, including (but not limited to) Photoshop, Photoshop Elements, Affinity Photo, Luminar (2017/2018/4/AI/Neo), ON1 Photo RAW, Aurora HDR, Affinity Photo, also includes color and BW presets for Lightroom |
| Filetypes included: | JPEG, .mplumpack, .maupack, .ltc, .lnpc, .ONPreset, .cube, .xmp |
Create a realistic old, faded, and "dirty" film look with these presets and overlays. Apply a color or black-and-white LUT preset to stylize the image, and then use the real-scanned-film overlays to create the film effect.
Included in your purchase are 20 film overlays in JPEG format and 20 LUT presets (10 color LUTs, 10 black and white LUTs). It also includes installation files for ON1 Photo RAW and Luminar to import the textures and presets easily, as well as Lightroom installation files to add the color and B&W presets and profiles to both Lightroom and ACR.
Includes the following:
20 JPEG file overlays (6000px by 4000px)
20 LUT presets (.cube)
Lightroom/ACR presets & profiles (color and B&W styles) (.zip file)
Luminar presets (versions 4 and AI, .mplumpack and .ltc files)
ON1 Photo RAW presets (.ONPreset file)
Software compatibility:
The Dirty Film overlays work on any software application that supports JPEGs and layers, including (but not limited to):
Photoshop (all versions)
Photoshop Elements (all versions)
ON1 Photo RAW
ON1 Photo 8/9/10
Skylum Luminar (versions 4 and AI)
Corel PaintShop Pro
Topaz Texture Effects
Affinity Photo
… any program that works with JPEG textures or layers
REAL FILM OVERLAYS
— 20 HIGH-RESOLUTION JPEG FILES —
BLACK-AND-WHITE PRESETS
— 10 LUT FILES —
COLOR PRESETS
— 10 LUT FILES —
MIX AND MATCH STYLES
— GET CREATIVE AND MAKE YOUR OWN LOOKS —
Customer Reviews
02 Feb 2022
soumaya s.

United States
I recommend this product
Dirty Film
I got great effect and look when I used these textures. Played with blending modes, opacity and did some masking when needed in PS, the results were wonderful and very much to my liking. Thank you.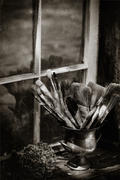 25 Jan 2022
Martin T.

Australia
I recommend this product
I use these for a retro look ...
I use this set in my phtos and videos for that "retro" look or when I just want to grunge up something.